The passage of time translates into the appearance of expression lines that gradually transform into deeper wrinkles around the eyes, mouth, and between the eyebrows. The skin loses elasticity, its texture changes, and superficial abnormalities appear such as small blood vessels in the skin or some dark spots.
Age also reveals other problems that worsen the aesthetic harmony of the face, such as loss of volume in the lips and cheekbones.
The injectable filler or dermafiller
It is a soft tissue filler that is injected into the skin to fill in facial wrinkles and give a smoother appearance. Most of these wrinkle fillers are temporary, as they are eventually absorbed by the body.
Why inject dermal filler?
It reduces any type of deep wrinkles, reshapes the contours of the face and lips, and moisturizes the skin in depth.
Dermal filler for your lips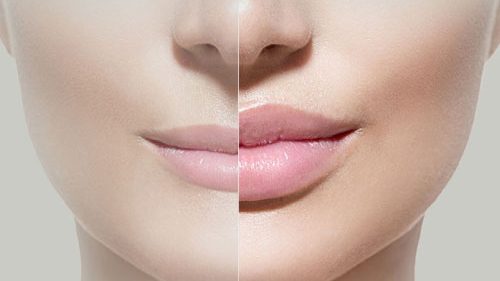 Lip enhancement or lip augmentation is a cosmetic procedure that can give you fuller, plumper lips using an injectable dermal filler.
Is dermal filler good for lips?
Dermal fillers containing hyaluronic acid used to treat signs of skin aging are the most widely used. Hyaluronic acid has a "plumping" effect that is useful for both wrinkles and plumping lips.
Why should you get lip fillers?
Lip fillers restore or add volume to your lips. They don't stop the aging process, but they can help delay the need for more invasive surgical lip augmentation, such as lip implants or a lip lift. They can also help you achieve your desired look, which boosts your self-esteem.
Suffering because of dark circles?
What is the filler of dark circles with hyaluronic acid?
The hyaluronic acid filler in dark circles consists of making infiltrations of this substance in the area surrounding the eye and causes this unsightly cleft and coloration.
What is the use of hyaluronic acid in my dark circles?
The effect of hyaluronic acid manages to attenuate the furrow of the dark circles and their coloration, recovering the natural appearance.
Carboxytherapy to eliminate bags and dark circles
This carboxytherapy treatment is the injection of carbon dioxide in the area of dark circles. The gas expands through the affected area and begins to improve blood circulation, so that more oxygen reaches the cells and tissues, managing to produce a greater amount of collagen and elastin, giving a revitalization and freshness to your look.
Which dermal filler brand is the best?
In So Guapa by Ingrid we use MESOESTETIC as their technology has excellent results for our clients.